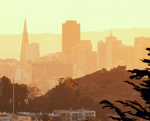 Consumers love the convenience of home delivery. Home grocery delivery services have been overwhelmed by public demand. People want fresh food but don't want the hassle of shopping, then standing in line at the grocery store to buy it and then bring it all home. Having someone else pick up everything on your shopping list and bring it to the door leaves consumers more time to do other things instead of shopping. Shoppers aren't sure what the quality of the items will be, like fruits and vegetables, when they're picked by the shopping service. 
Convenience of Delivery
Online shoppers want fast, free delivery of quality items. Families love having the convenience of placing an order online and waiting for it to arrive on the doorstep. People are comfortable at home and want to spend their free time relaxing. Busy people have little time for grocery shopping and it can put a big strain on a tight schedule. Farm-to-door produce delivery is a good way to ensure you're getting quality, in-season produce that's at its peak for freshness. We need to support sustainable farming and food resources to ensure that we always have an adequate food supply. 
Mandates and Emergency Orders
The pandemic has caused lots of problems with shortages and affected the availability of fresh, local food. In-person farmer's markets were not possible during the height of the pandemic. Farmers had to find new ways to get their fresh food to buyers before it went bad. Online delivery services and markets like The Farmers On Wheels are offering farm-fresh produce delivery across the country so families have access to nutritious produce they need and small family farms benefit. Produce box delivery has taken off and more families are having their fresh fruits and vegetables delivered than ever.
Special Offers or Savings
Many of the large, popular grocery delivery chains offer member discounts or incentives, for using their delivery service. Lots of customers enjoy a large discount or free delivery. Some delivery services offer a big incentive for simply placing a first-time order. Everyone likes saving money, especially if you don't even have to leave home to get your order. Food delivery is getting more popular all the time. Why leave your office or home to grab a bite to eat if you can simply pay from your phone and wait for it to arrive? 
Freshness and Quality
People want access to organic and high-quality fruits and vegetables from small growers. Items from larger growers and imports aren't inspected as carefully as produce grown on small family farms. These farmers depend on the success of their crops to generate revenue to improve and expand their operations. They take pride in the quality of their products. Many large grocery store chains have poor quality produce sections with little variety. If you have groceries delivered, but might not trust the judgment of a delivery service to bring you decent fruits and vegetables, let The Farmers On Wheels handle your next produce delivery.