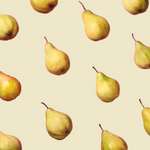 There are many different types of produce boxes available for home delivery. When choosing items that are appropriate to share with the whole office there are a few things to consider. The people you work with may not be as adventurous as you are when it comes to produce. You will want to include more common varieties of produce in a box you're ordering for the office. The specialty produce items are better suited for home to share with your family and friends. 
Summer Stone Fruits are Most Popular for Office Deliveries
Stone fruits are the most popular produce items for office fruit box deliveries. These fruits don't require a knife to be peeled or sliced before eating. They can be enjoyed easily in an office setting. Fruits like peaches, plums, apricots, nectarines, dates, and cherries are all varieties of stone fruits. These are all great options for an office fruit box that you can simply bite into and enjoy. 
Some other popular fruits that your coworkers might appreciate are more common. These aren't stone fruit varieties but they're easy to store on a community table and can be eaten anytime without any fuss. You don't need a knife or anything extra to have a quick snack with bananas, oranges, pears, and apples. These fruits make a colorful addition to any produce assortment. There are many varieties of each of these fruits to try as well that make excellent office treats. 
There are many types of apples with different sweet flavors. Honeycrisp apples are sweet and slightly tart. The Golden Delicious variety is mildly sweet, juicy, and crisp. Granny Smith apples are tart, crisp, and juicy. There are over 400 types of oranges around the world. Valencia oranges are popular for their sweet tangy flavor. They're great for juicing and eating. Blood oranges have a unique reddish tint and deep red flesh. They're known for their citrus-berry taste, like an orange infused with a shot of cherry flavor. 
Exotic, Tropical and Specialty Items are Most Popular for Home Deliveries
Having produce boxes delivered is a great way to incorporate more healthy foods into your family's diet. Having a variety of fresh, healthy produce on hand makes things easier. You can cycle these items into your weekly meal plan and save yourself trips to the market. It's best to order the variety and specialty produce boxes for the home. You can be sure to use everything you get in the box and encourage your family to try new things. Specialty items can be more expensive and harder to find. The textures and flavors are unique.
Exotic and tropical fruit boxes provide delicious, unique treats for you and your family and friends to try. Kids will go crazy over names like dragon fruit and be curious to examine their appearance and experience what they taste like. You can order exotic fruit boxes with tropical bananas, fresh avocados, mangoes, and papayas. Kiwi, oranges, and pomegranates are also great fruits to add to your fruit box. Specialty produce like Asian Pears are impressive fruits that you can give as gifts or share with loved ones. They look like oversized apples that are large enough to slice at the table and serve as a simple, sweet dessert. 
Get more fruits and vegetables into your diet. Surround yourself with healthy items wherever you are. Make sure you are offering enough fruits and vegetables to your family. You can have these popular fruits and veggies delivered to your home regularly or participate in a local CSA program. You can even have produce assortments delivered to your workplace so you have a healthy choice available at the office when you're craving something sweet. Your coworkers will appreciate the gesture and might take advantage of a juicy piece of fruit when hunger strikes.