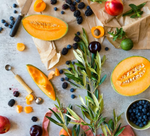 Digital farmer's markets are becoming more mainstream. The pandemic shuttered in-person pandemics and changed the way we shop. Lots of families are choosing to select their fruits and vegetables from online farmer's markets and have them brought to their homes. Americans love the convenience of food delivery paired with the quality and variety of farm-fresh produce. Shopping with digital farmer's markets helps the environment and supports small producers as well. Let's look at some of the reasons digital farmer's markets are so popular
Quality- When you buy fruits and vegetables from digital farmer's markets you can trust that the products you receive are fresh and high quality. Small farms grow superior fruits and vegetables to mass producers that genetically modify their products and use chemicals and preservatives. Local sources bring the food straight from farms to porches without delay. These fruits and vegetables are as fresh and nutritious as you can expect without picking them yourself. Digital farmer's markets are an excellent source of organics for families looking for healthier options.
Variety- There is a huge demand for locally sourced produce. Lots of produce sections have what's in season and little selection of what's not. You usually won't find exotic or tropical fruits in your average grocery store. Online farmer's markets let you see everything that local growers have to offer in your area. Your choices aren't limited to what the grocery store decides to offer. Digital farmer's markets give you access to rare and unique fruit and vegetable varieties for your family to try.
Eco-consciousness and sustainability- Buying from online farmer's markets  minimizes waste and pollution. Most growers that sell at farmer's markets avoid using chemicals and pesticides that can be harmful to the environment. Sustainable farming helps preserve our planet's natural resources. It keeps soil healthy and free of chemicals. When your food is grown nearby it doesn't require excess resources to get to you from thousands of miles away. You are cutting down your ecological footprint when you buy from online farmer's markets. 
Stimulate local economies- Online farmer's markets usually operate within a specifically defined region like a county. They connect local producers and farmers with families that want access to fresh produce that tastes the best. This keeps more of your money in your community and supports small family farms. These farmers are competing with huge grocery chain delivery services and can use all of the new sales opportunities they can get. Ordering from digital farmer's markets gives you a wonderful source of fruits and vegetables while investing in your local economy. 
The convenience of delivery- You can place an order for your fresh fruits and produce and have them delivered within a few days. Going to the grocery store takes time. It's easy to select everything you want on a digital list, pay online, and wait for it to arrive. Big chain delivery services might not be as selective as you are about the products they choose for your order. Having quality produce boxes delivered takes the worry out of ordering fruits and vegetables. You know the products will be at their nutritional peak when they arrive.