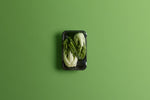 Lots of people have never discovered the beautiful fruits and vegetables of Asia. The popularity of Asian cuisine has risen over the past twenty years. More local food growers are incorporating Asian produce into their growing seasons. People are trying new things. Ethnic foods have unique flavors and tastes, it's something different and new to try. Let's talk about seven of the best Asian specialty produce items you should try with your family. 
Bok Choy
Bok Choy is a healthy, versatile Asian vegetable that's sometimes called Chinese white cabbage. It has been eaten for thousands of years in China. Bok Choy is a low-calorie food and is full of nutrients that can help lower blood pressure, reduce inflammation, reduce cancer risks, and aid in heart and bone health. 
Bok Choy is easy to prepare. The vegetable can be shredded into a salad or used as a garnish. Bok Choy can also be grilled or steamed.
Asian Pears
Asian Pears are large in size and stay crisp long after they've been picked. These delicious fruits can be peeled, sliced, and eaten. They can bruise easily so handle with care. Asian pears are also called "Nashi" or "Sand" pears. They are high in water content and have a grainy texture so they aren't ideal for use in jellies or pies. They are used as sweeteners for sauces and meat marinades. Asian Pears are usually shared with a group or eaten during mealtimes. They also make great gifts. 
Dragonfruit
Dragonfruit is bright and beautiful and is also called "Strawberry Pear" or Pitaya." There are red, purple, and yellow varieties. It's sometimes compared to kiwi because of its white fruit with hard, black crunchy seeds. Dragonfruit is used to flavor and color juices and drinks like tea. It has a sweet and slightly sour taste. Ripe dragon fruit should be soft but not mushy. Find a bright red one with no green on it, cut it in half lengthwise, scoop out the fruit with a spoon and enjoy. Dragonfruit is a good add-in for your smoothies or yogurt. 
Long Beans
Long beans have protein, thiamine, iron, potassium, lots of vitamin C, folate, and magnesium. They're a very healthy addition for your family. Long beans are low calorie and rich in antioxidants. These extra-long beans that have a similar taste to green beans can be a fun way to get younger kids to try them. Long beans can be eaten raw or cooked. They're often steamed or sautéed and used in cooked salads and stir fry.
Flowering Garlic Chives
Flowering garlic chives boost the immune system and help ward off colds. Flowering garlic chives can lower blood pressure and decrease hardening of the arteries and the risk of stroke. They have a light onion taste and are great for salads or potatoes. flowering garlic chives are low-calorie high fiber fresh greens. they have also been proven to have antiviral and antibacterial effects. Try adding some flowering garlic chives to a quiche or bake them into your biscuits. They can also be mixed into cream cheese spreads.
Napa Cabbage
Napa cabbage is also called Chinese cabbage and is a cool-season vegetable. It is an oblong-shaped head like an elongated cabbage with crinkly thick leaves. It's a low-calorie source of vitamin c, calcium, iron, and magnesium. This versatile vegetable can be chopped raw into a salad or used in soup or stew. It is also often used as a wrap for pork or oysters and dipped in sauce. 
Japanese Eggplant
Japanese eggplant is darker than American eggplant and a bit sweeter. They can be sliced, baked, or fried. The flesh of Japanese eggplant is creamier than American eggplants and is nearly seedless. Ginger miso and soy are all good pairings for Japanese eggplant. You can grill eggplant slices, or chop it into quiche or pasta. You can also slice them lengthwise, season each half with garlic and olive oil, and roast them in the oven.
No matter what kind you choose, Asian specialty produce is worth a try. See if you can incorporate some of these delicious, healthy foods in your family's weekly meal plan. Anyone would be curious about these super long green beans, a fruit with a dragon in its name, or huge Asian pears. Check into specialty Asian produce today and bring some variety to the table.