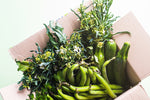 Always having healthy snacks on hand is easier said than done. When you're at work and the vending machines are your only option, produce delivery can be a lifesaver. When you get home you want a variety of quality products without having to search all over town to get what you want. If you don't have access to local growers or markets or maybe no time to go shop at them, online farmers market The Farmers On Wheels can deliver a quality vegetable box to your home or workplace. Let's talk about some of the vegetables they have to offer. ...
---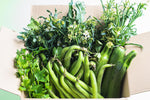 Home delivery of farm-fresh produce is steadily growing in popularity with hungry consumers everywhere. People want quality food for their families delivered to their homes. Obtaining fresh food from local growers that use fewer resources and less packaging helps the planet. It is important to support local growth and sustainability while buying from the most trusted food sources available.  Convenient food doesn't have to be unhealthy. Having assortments of produce delivered to your home saves you time at the market without sacrificing quality. You don't want your family reaching for junk food because you don't have anything healthy to offer....
---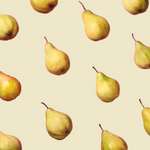 There are many different types of produce boxes available for home delivery. When choosing items that are appropriate to share with the whole office there are a few things to consider. The people you work with may not be as adventurous as you are when it comes to produce. You will want to include more common varieties of produce in a box you're ordering for the office. The specialty produce items are better suited for home to share with your family and friends.  Summer Stone Fruits are Most Popular for Office Deliveries Stone fruits are the most popular produce items...